About
Loopmee
Loopmee is an automation platform that aims at making communication much easier between you and your contacts. It is a powerful automation platform that simplifies your email marketing efforts. With Loopmee, you can easily send personalized emails to your contacts, create targeted groups, and schedule campaigns, all with just a few clicks.
Problem
Sending individual emails is time-consuming and inefficient, especially when dealing with a large number of contacts. The need for personalized communication and targeted marketing is increasing every day. And it is nearly impossible to manage and organize email campaigns efficiently manually.
Product Features
Loopmee offers several features that make it a very handy automation platform.
CRM
You can automate contact management, lead scoring, deal and pipeline monitoring, and task tracking to keep your entire sales process running efficiently.
Pre-built automation
Loopmee offers pre-built automation 'recipes' that can help users save time and expand their business more quickly by pre-configured automation workflows that can perform specific actions in response to certain triggers or conditions.
Gmail extension
Chrome and Outlook inbox extensions make it simple to view CRM information from your inbox, add new contact information, change contact data, and more.
Email Deliverability
ActiveCampaign offers a reliable and effective email delivery system that ensures your messages are delivered straight to your subscribers' inbox, increasing the chances of them being seen.
Product View
Loopmee has a user-friendly interface that enables users to create custom mailing lists, schedule campaigns, and track email metrics with ease. Users will be able to create and manage groups of contacts, saving valuable time and effort.
With Loopmee, users can create and send customized campaigns, monitor open and click-through rates, and refine their marketing strategies based on real-time analytics. With its automation capabilities, Loopmee allows users to schedule emails for the future, ensuring that their marketing efforts are consistent and timely.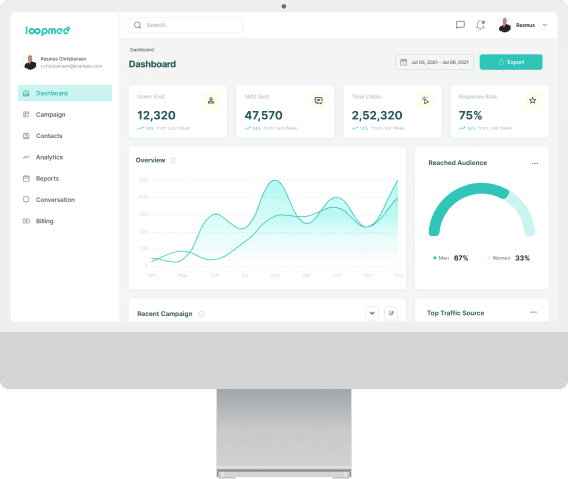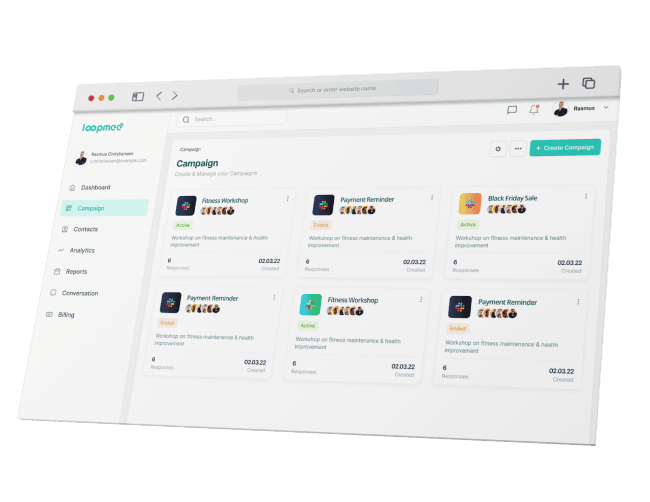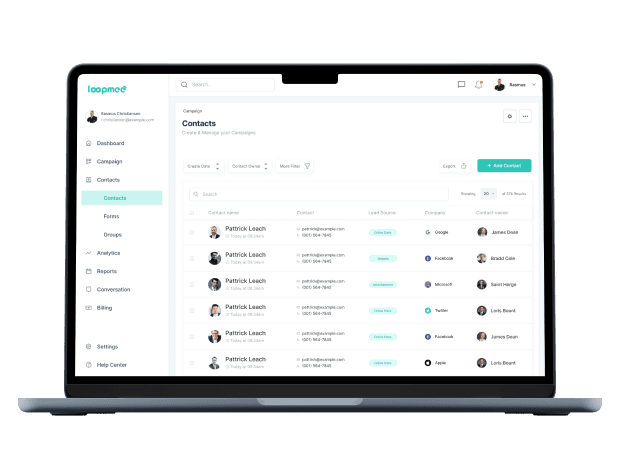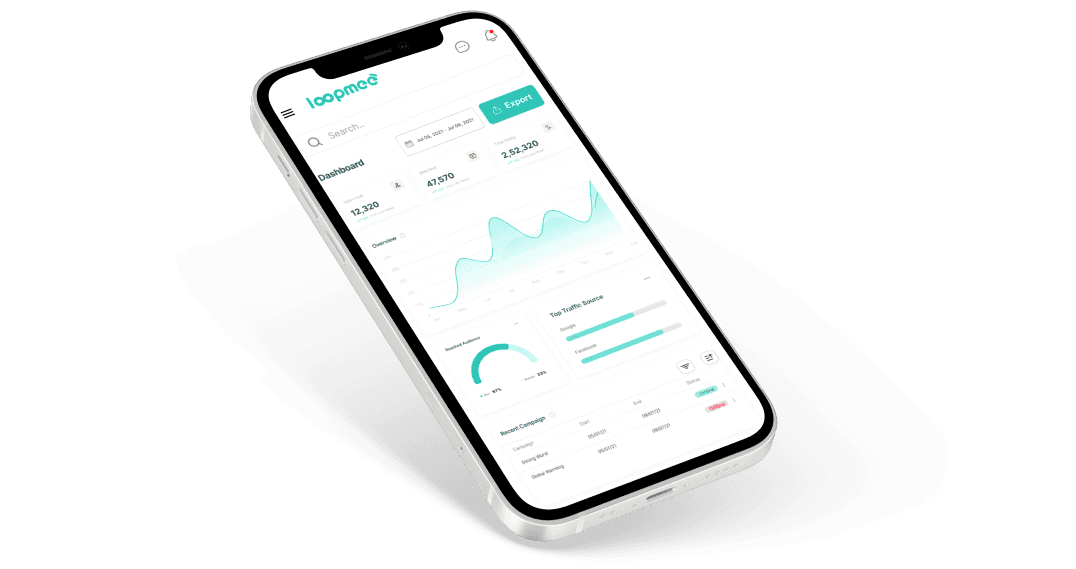 Project Goals
1
Simplifying Email Marketing
Helping businesses with email marketing with personalizing emails, targeted groups, and schedule campaigns and make the whole email marketing system manageable with a few clicks.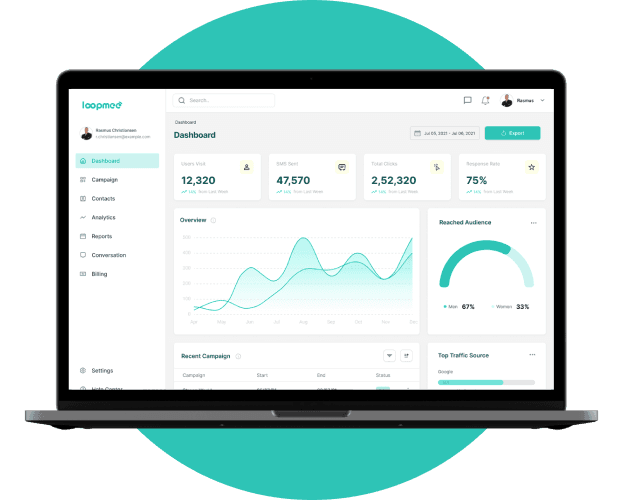 2
Improving Communication with Clients
Loopmee ensures that businesses can communicate to their clients or customers with efficiency. With the help of the platform, one can always reach their contacts at the right time with the right message.
3
Saving Time for Business
Loopmee saves users from spending too much time in sending mails with features such as groups and pre-built formulas without hampering effective communication.
4
Making Sales
Efficient
Making the selling process more efficient with helpful and encouraging emails during and after the completion of the purchase to motivate customers to come back for more.
Our Approach
Our approach while developing Loopmee was to provide a simple and user-friendly automation platform that can make email marketing easier for businesses of all sizes. We wanted to create a tool that simplifies the process of sending bulk emails while still allowing users to customize and  personalize their messages. We put a strong emphasis on design and functionality, ensuring that our users can easily navigate the platform and perform the necessary actions without any technical expertise.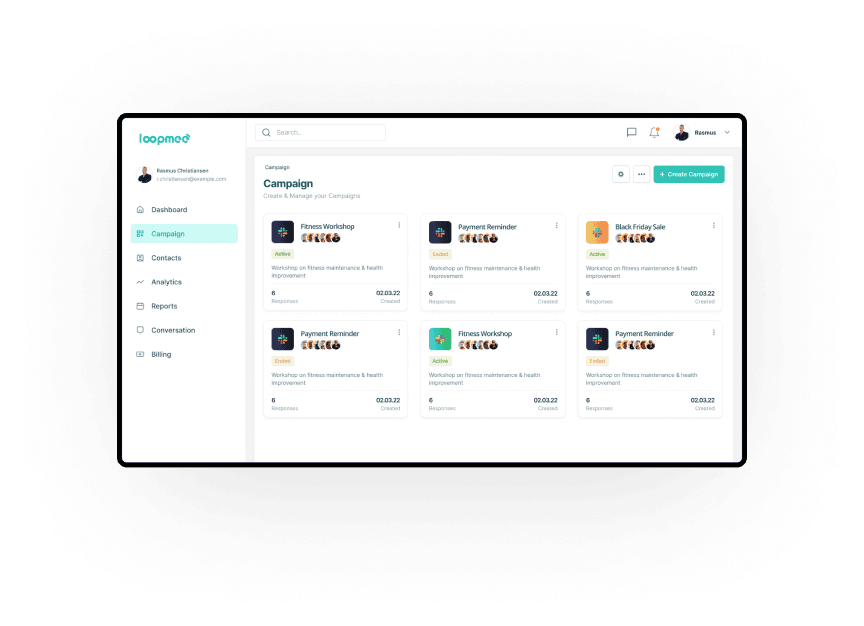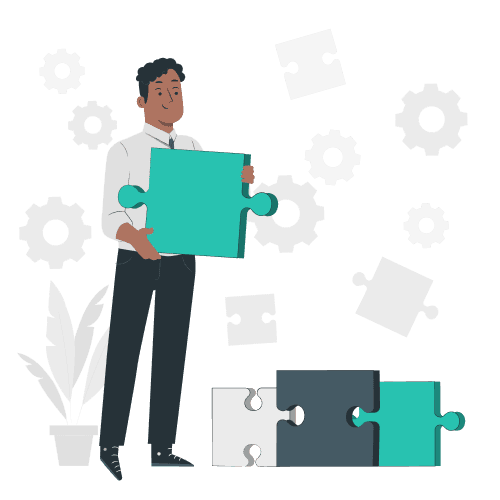 Our Solution & Tech
We were determined to come up with a solution to the problems we mentioned above. We added an easy and efficient way to send emails to multiple contacts at once. With Loopmee, you can create groups and campaigns and easily schedule emails to be sent at the right time. This eliminates the need to manually send individual emails, saving you time and effort.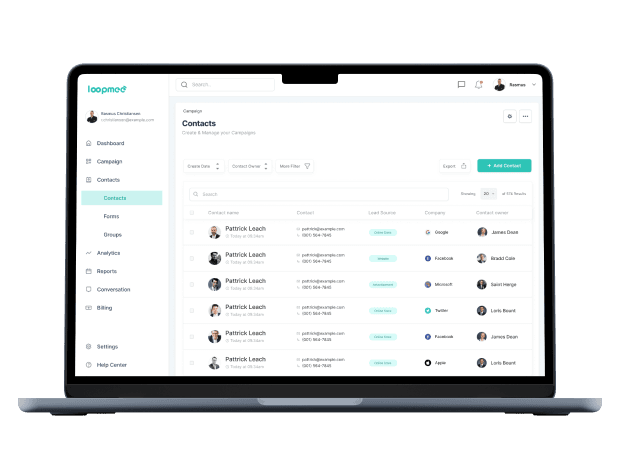 Result
Users of Loopmee can now send emails efficiently to multiple contacts with a few clicks. They can schedule emails as well. With the CRM model, businesses can send reminders and follow-up emails as well. Overall, Loopmee will increase the communication between businesses and clients and erase the communication gap. Clients will enjoy a very friendly experience that is new and helpful.
Related Case Studies
Explore all what we make
Talk to us about getting started
Reduce costs, boost productivity, and make the most of market opportunities with our agile engineering services.