About
Corex Estate
Real estate activities are really hectic and complicated. Corex Estate lets you discover properties for rent and buying from different locations, filtered by your preferred size and budget.
You will get expert help throughout the process, from negotiations, dealing to banking, and legal paperworks. In addition, we ensure a transparent, secured, and convenient transaction system. It is a one stop solution.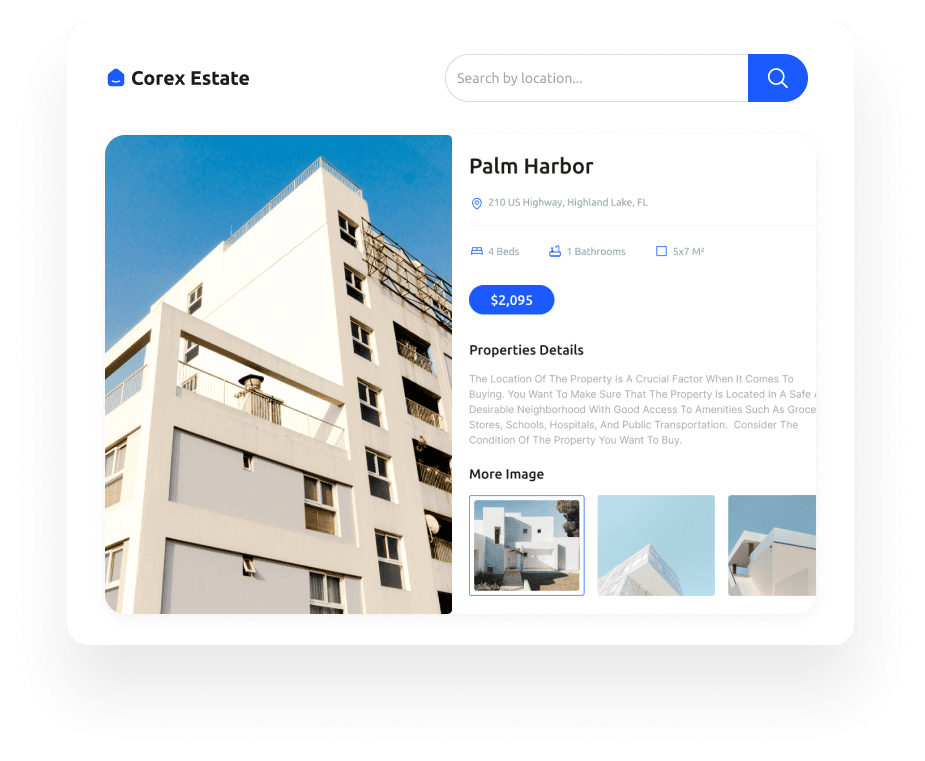 Get the best

offers

with less

complications


with Corex Estate

You can find the best properties according to your needs and budget, or the perfect client if you want to sell. Our robust filter options make everything easier to find.
Product Objective
Corex Estate aims to solve the complexities of real estate business so that both buyers and sellers can get the best offers and get done with the legal work more conveniently and efficiently.
Introduction
Corexlab Limited is one of the fastest-growing IT companies in Bangladesh, where young tech wizards are working to make an impact in improving the quality of life with the help of technology. This inspired us to develop a platform that will make the real estate industry much easier.
Problem
The problem with the real estate industry is that most people do not have much knowledge about the real estate market, the legal procedures involved, and the different types of properties available. In addition, it is quite difficult to find a property that meets all the buyer's or renter's requirements in terms of location, size, amenities, and budget.
Besides, real estate transactions involve a lot of paperwork that is time-consuming and complex to navigate, particularly for those who are not familiar with the legal requirements, not to mention the negotiating. Negotiating the price of a property can be a challenging process, especially if the buyer or seller is emotionally invested in the transaction.
These are not the only problems, though. But the fact is the real estate industry, despite being a huge one, is still not organized. We, Corexlab Limited, intend to solve the problem through a very user-friendly online platform that will be beneficial for both buyers and sellers, as well as help the agents.
We intend to solve the complication of real estate services through a very user-friendly online platform that will be beneficial for both buyers and sellers, as well as help the agents.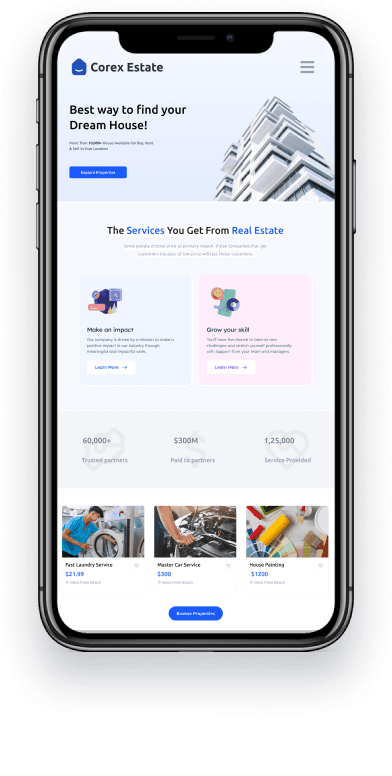 Tailor-made features
Corex Estate offers features that can make help you find the best properties or clients in the most convenient way

Selling
Sellers can list their apartments for sale or rent on the website visible to all buyers.

Buying
Buyers can go through the list of all the listed apartments for sale and rent without worrying about fraud or scams.

User friendly
The product is that it is heavily user-friendly that makes the critical process of real estate business very simple.

Advertising
Sellers can post their apartments for advertisement to reach clients faster and more conveniently.

Universal Design
The platform has been designed in such a manner that it will be appropriate for buyers and sellers from anywhere.

Bank Loan
The platform is designed to assist users in getting bank loans faster. 
Features
A Solution for All Parties
The platform is designed to make the whole rental, selling, and buying process simpler, scam-free, and hassle free so that everyone can be benefited.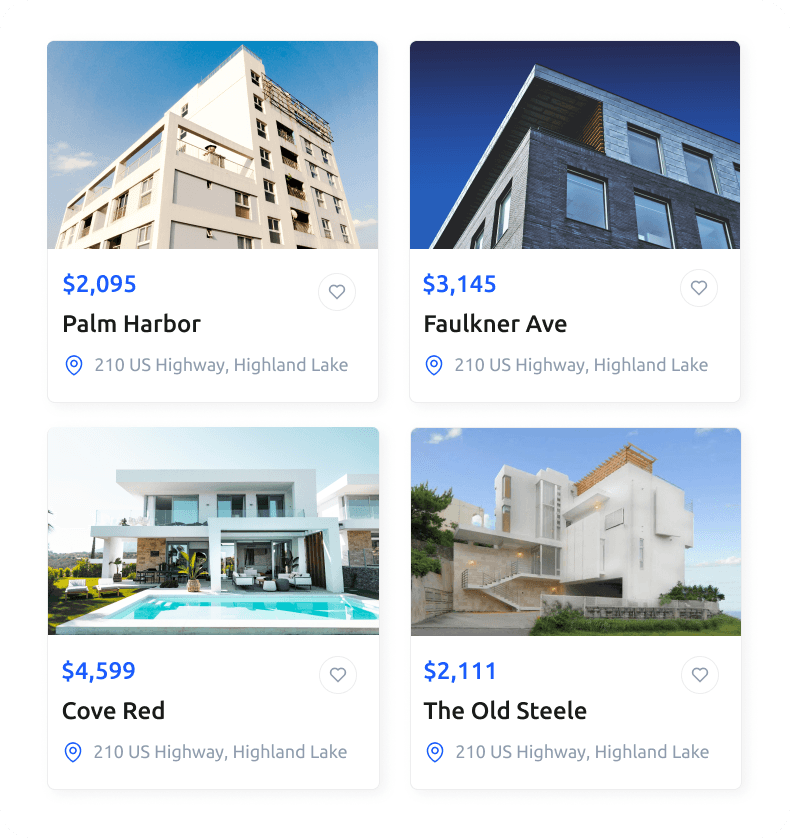 Why
Corex Estate

Is Best For You

Corex Estate provides some extra benefits which makes it one of its kind and the best option for you

Legal Help
The platform offers the presence of registered agents who will help throughout the buying or selling process and take care of the legal process.

Greater Audience
Corex Estate offers greater audience for both buyers and sellers. Both parties will have plenty of options to choose from.

Scam Free Business
With the help of our platform, both buyers and sellers can be sure of a scam-free transactions. All the buyers, sellers, and agents on the platform are real and verified.
Related Case Studies
Explore all what we make
Talk to us about getting started
Reduce costs, boost productivity, and make the most of market opportunities with our agile engineering services.